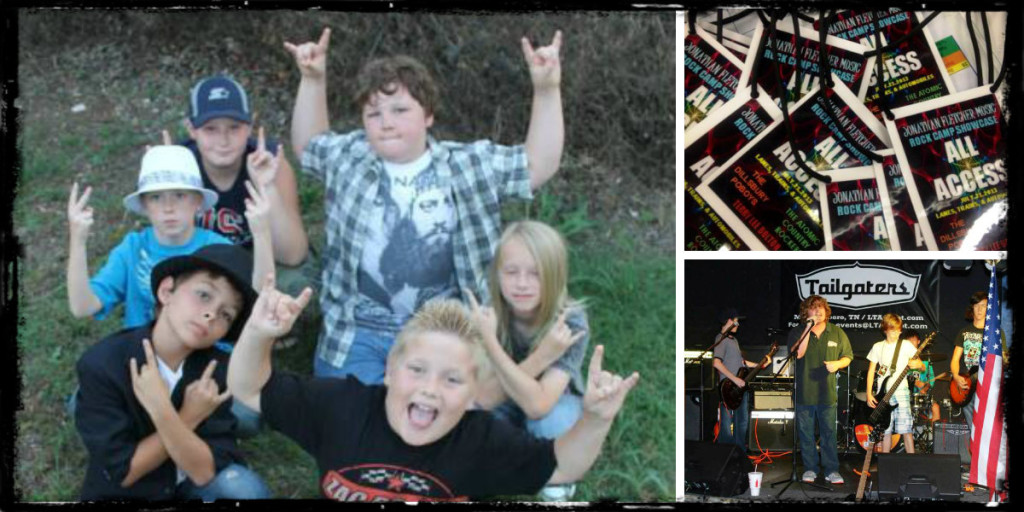 Jonathan Fletcher Music is offering a 6 week Rock-N-Roll Summer Camp. This camp is a fun and exciting way for players of all skill levels to learn to perform in a rock band setting. The camp is available to Instrumentalists and Vocalists between the ages of 9 years and 16 years old. All participants should be able to play their instruments at an experienced beginner to intermediate level.  During the camp, players will form a rock band and learn basic rock chord progressions, scales for lead playing, basic rock grooves, and performance moves. We will introduce a number of songs with a goal of having 3 songs per band performance ready by the end of camp.
This year's Rock Camp will meet on Fridays from 7:00 pm to 8:30 pm at Jonathan Fletcher Music. Rock Camp dates are June 16, 23, 30, July 14, 21, and 28. There is no camp on July 7. The date and time of our 2017 Rock Camp Showcase will be announced at the first camp. Rock Camp Tuition is $250.00.
For more information please contact Jonathan Fletcher Music at 615-459-3133 or visit our store at 144 North Lowry Street in Smyrna, TN. For the latest news about the Smyrna Rock Camp please visit smyrnarockcamp.org and like the Smyrna Rock Camp Fan Page on Facebook.
Please Like "Smyrna Rock Camp" on Facebook here!
Rock And Roll Summer Camp Tuition $250.00
 Class size is limited!
Enroll today and reserve your spot!
All fees must be paid in full by June 10, 2017
Please complete one registration form for each player participating in the Smyrna Rock Camp
For more information, please contact Jonathan Fletcher at (615) 459 3133